Dr Duke & Andy Hitchcock of UK – Duke Shouts Out to Fellow LSU Alumni on the Joe Burrow/LSU Win & Andy Hitchcock on the Ultra-Racist Zionist Elite!
Download
Today Dr. Duke was joined by Andy Hitchcock for a celebration of the LSU Tigers (they are the Tigers, right?) victory in the national collegiate football championship game. Dr. Duke is probably the most famous alumni of that school. They also got into a bunch of deep philosophical stuff. And watch Dr. Knobbe's video on nutrition below. I know I will!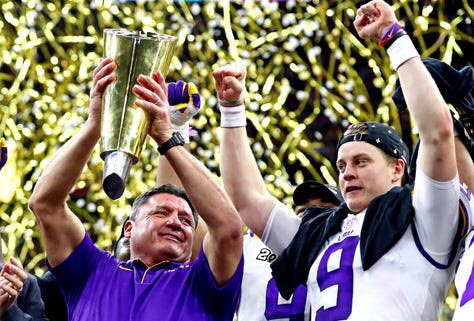 Please share this show widely. And please keep us on the air and on-line. Please visit our contribution page or send your contribution to:
P.O. Box 188, Mandeville, LA 70470
Thank you.
Click here and look for the show dated 1-14-2020
Our show is aired live at 11 am replayed at ET 4pm Eastern
Check out Dr. Duke's YouTube channel before it gets Shoahed
Here is the video that will transform the way you look at your health and diet:
Be sure to check out Mark's Twitter feed. And follow him while you're at it.