---
Download

Dr. Duke and publisher David Gahary discussed the Tucker Carlson's conversation last night with a Chinese-born activist who has written about black crime against Asians. While it is a positive thing for Tucker and his guest to debunk the Jews media narrative that white supremacists are attacking Asians, the fact of the matter is that whites are even MORE likely to be attacked by blacks than Asians, and that is something that on one in the mainstream dares point out.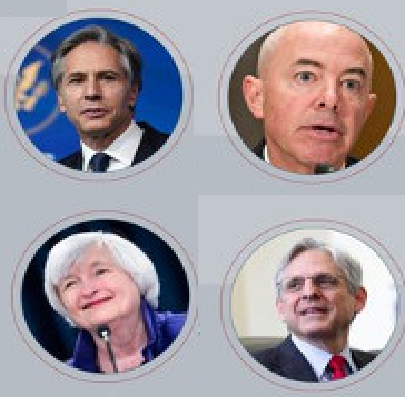 These four Jews can designate you as a Russian collaborator and freeze your assets. 
Biden's April 15 executive order gives Secretary of State Tony Blinken, Secretary of Homeland Security Alejandro Mayorkas, Attorney General Merrick Garland, and Secretary of Treasury Jannet Yellen the authority to freeze your assets if they suspect you of helping Russia (even unintentionally or indirectly) interfere with our elections or undermine our democratic institutions. They are all four Jews. What are the odds of that? Actually, six million to one. Assuming that Jews are 2% of the population, then 1/50 x 1/50 x 1/50 x 1/50 = 1/6,250,000.
Have you subscribed to Dr. Duke's Gab channel? If you haven't, you really should. Also, he has a telegram channel. 
Be sure to check out Dr. Duke's Bitchute and BRAND NEW Odysee acounts. Here are a couple of recent videos: 


Dr Duke & Dr Slattery Respond to Attack by HBO and John Oliver on David Duke and Tucker Carlson (odysee.com)
ZioMedia Incites massive violence against White people in America (odysee.com)
Please share this show widely. And please keep us on the air and on-line. Please visit our contribution page or send your contribution to:  
P.O. Box 188, Mandeville, LA 70470 Thank you.  
Click here and look for the show dated 5-13-21 Our show is aired live at 11 AM Eastern Time (US) & is replayed at 4 PM Eastern Time.  Share this show widely. And please keep us on the air and on-line.