Dr Duke & Jeremy of Ky on Media Incited Riots and Murder in Louisville & Exposing the Zio Economic Report that hides the Massive Economic Disaster of Anti-White Racist Discrimination
Dr. Duke and Jeremy from Kentucky talked about the BLM riots in Louisville and the complete lies the media has spun regarding Breonna Taylor. Then they move to a report by Citibank that says the economy has lost $16 trillion because of all the racism that white people do at black people.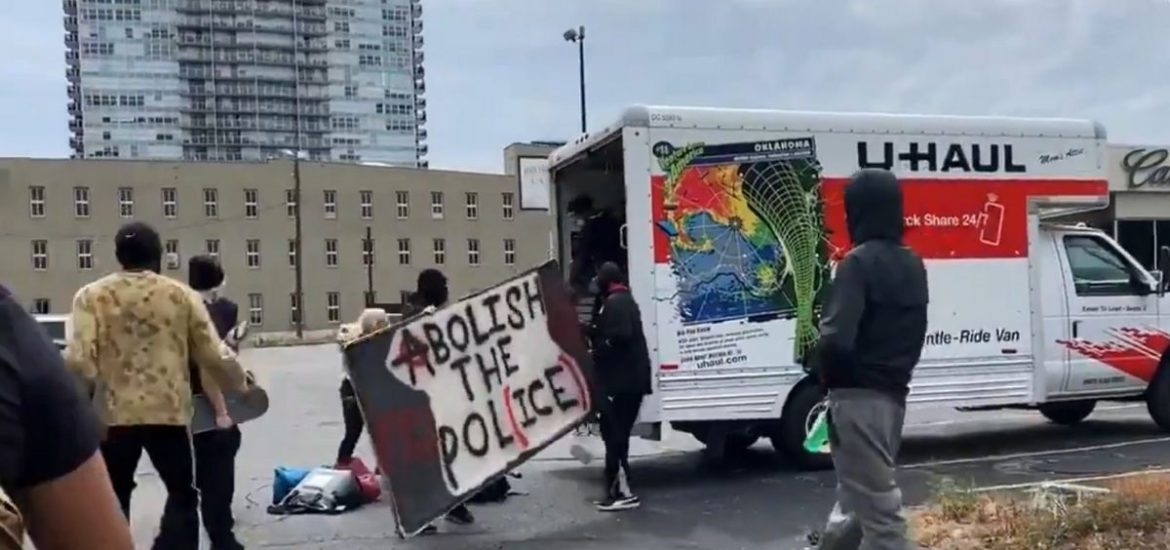 Folks unloading materials from a truck for a completely spontaneous protest at which two police officers were mostly peacefully shot. 
Masks are the new burkas for the goyim.
Jeffrey Epstein was a Mossad agent, Ghislaine Maxwell was his Mossad handler, and everyone in Washington is complicit in the usurpation of our government by Jewish power.
Please share this show widely. And please keep us on the air and on-line. Please visit our contribution page or send your contribution to:
P.O. Box 188, Mandeville, LA 70470
Thank you.
Click here and look for the show dated 9-24-20
Our show is aired live at 11 am replayed at ET 4pm Eastern
Check out this classic video from Dr. Duke
Here is Mark Collett's recent viral video:
Be sure to check out Mark's Twitter feed. And follow him while you're at it.
In case you missed it, here is a random show from National Bugle Radio last September featuring Mark Dankof and Patrick Slattery