Dr. Duke and Mark Dankof – On Why the Real Traitors to America are Not people like Tulsi Gabbard – They are the Zionist owned and Run Media Who Support the Endless Wars for Israel.
Download
Today Dr. Duke and Rev. Mark Dankof discussed President Trump welcome but overdue decision to remove American Troops from Syria and the Washington establishment's unanimous condemnation of Trump over that decision. However, it's not just Trump who is being demonized. Democratic presidential contender Tulsi Gabbard is being smeared by the New York Times and the rest of the Zio media as a traitor and Putin stooge.
She doesn't look like a demon to me. Whereas…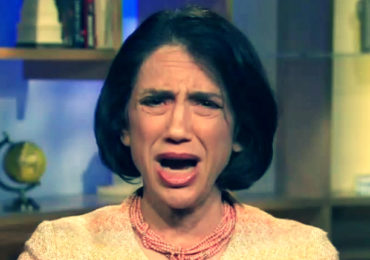 Pro-war Washington Post columunist (((Jennifer Rubin)))
No wonder Tulsi Gabbard is rapidly becoming the favorite candidate of anti-war forces in America, both right and left.
Listen to the show for the full story.
Please share this show widely. And please keep us on the air and on-line. Please visit our contribution page or send your contribution to:
P.O. Box 188, Mandeville, LA 70470
Thank you.
Click here and look for the show dated 10-17-19.
Our show is aired live at 11 am replayed at ET 4pm Eastern
Check out this Duke video on the white genocide in South Africa:
Here is Mark Collett's recent viral video:
Be sure to check out Mark's Twitter feed. And follow him while you're at it.