Dr Duke & Dr Slattery -Newly Released FBI Document Exposes Israeli Treachery in the 911 Attacks!
Download
Today Dr. Duke and Dr. Slattery talked about new information from the FBI verifying what we already new about Israeli pre-knowledge of the 9-11 attacks. The dancing Israelis make a whole lot of sense in this light. This all fits in with a pattern of subverting American foreign and security policy to the interests of the Jewish state.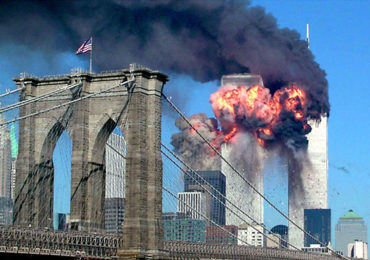 They also discussed why Tulsi Gabbard is rapidly becoming the favorite candidate of anti-war forces in America, both right and left.
Listen to the show for the full story.
Please share this show widely. And please keep us on the air and on-line. Please visit our contribution page or send your contribution to:
P.O. Box 188, Mandeville, LA 70470
Thank you.
Click here and look for the show dated 9-5-19.
Our show is aired live at 11 am replayed at ET 4pm Eastern
Check out this Duke video on the white genocide in South Africa:
Here is Mark Collett's recent viral video:
Be sure to check out Mark's Twitter feed. And follow him while you're at it.