Dr Duke – His Amazing Reversal of AMD (Macular Degeneration Offers Hope for Millions Facing Blindness!
Download
Today Dr. Slattery interviewed Dr. Duke about the fantastic results he has achieved in reversing his macular degeneration using red light therapy. If you know anyone afflicted by this condition or would simply like to learn how to preserve your own eyesight and overall health, this show is a must listen.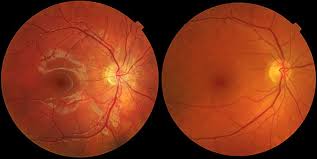 Check out this important links for more information:
Are we eating too much (or not enough) protein for good health?
Listen to the show for the full story.
Please share this show widely. And please keep us on the air and on-line. Please visit our contribution page or send your contribution to:
P.O. Box 188, Mandeville, LA 70470
Thank you.
Click here and look for the show dated 7-18-19.
Our show is aired live at 11 am replayed at ET 4pm Eastern
Check out this Duke video on the white genocide in South Africa:
Here is Mark Collett's recent viral video:
Be sure to check out Mark's Twitter feed. And follow him while you're at it.