Dr Duke & Atty Augustus on a Jewish Expose of the Jewish Golem of Mass Immigration Against the West!
Download
Today Dr. Duke and Attorney Augustus Invictus discussed a recent article by David Cole, a Jew best known for making a Holocaust revisionist video at Auschwitz, who is lambasting establishment Jews for creating Golem like Ilhan Omar. Somalis like Omar were intended to disrupt ethnically cohesive white areas like Minnesota and Maine, but Omar feels unbound by the taboo on discussing Jewish power, and has thus become a threat.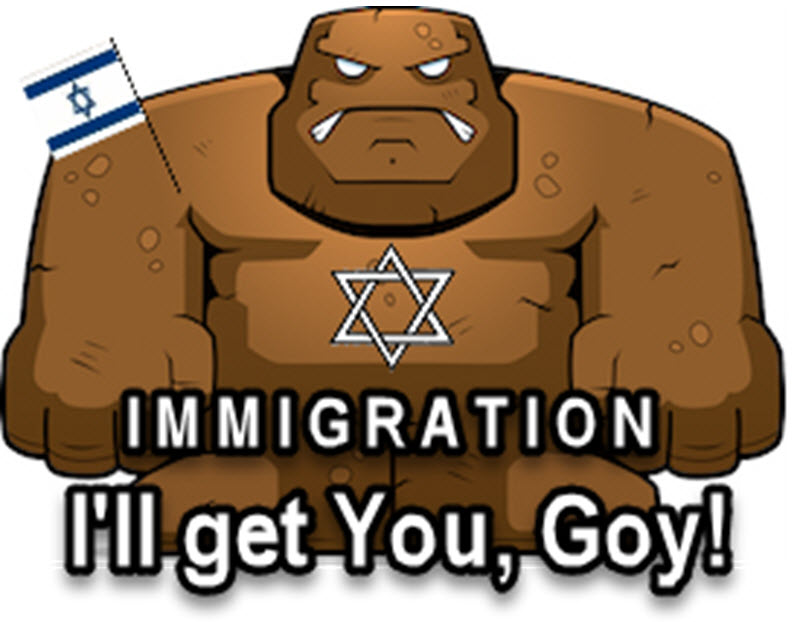 Listen to the show for the full story.
Please share this show widely. And please keep us on the air and on-line. Please visit our contribution page or send your contribution to:
P.O. Box 188, Mandeville, LA 70470
Thank you.
Click here and look for the show dated 4-8-2019.
Our show is aired live at 11 am replayed at ET 4pm Eastern
Check out this Duke video on the white genocide in South Africa:
Here is Mark Collett's recent viral video:
Be sure to check out Mark's Twitter feed. And follow him while you're at it.