Dr Duke & Dr Slattery Expose the Ultra-Racist, anti-White, anti-Palestinian, Pro-Zionist Faceberg anti-Free Speech Tyrants!
Download
Today Dr. Duke had another great show. He addressed the announcement by Faceberg, the social media monopoly run by Jewish Zionists Mark Zuckerface and Sheryl Sandface, to delete all posts that promote or agree with white nationalism, whatever that is supposed to mean. As a private monopoly run by Jews, Faceberg is immune from the First Amendment and anyone who notices the Jewish background of its bosses will be reported to the Jewish censorship organizations the SPLC and the ADL as very bad goyim.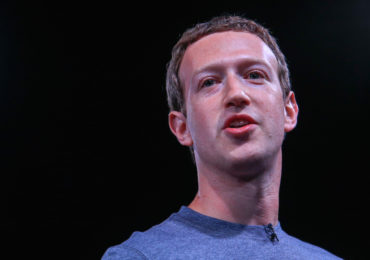 This is, of course, all for the very noble purpose of insuring a "safe" user experience for the hundreds of millions of goyim sheep addicts who log on to the platform daily in order to report their daily activities to their Jewish overlords.
Listen to the show for the full story.
Please share this show widely. And please keep us on the air and on-line. Please visit our contribution page or send your contribution to:
P.O. Box 188, Mandeville, LA 70470
Thank you.
Click here and look for the show dated 3-28-19.
Our show is aired live at 11 am replayed at ET 4pm Eastern
Check out this Duke video on the white genocide in South Africa:
Here is Mark Collett's recent viral video:
Be sure to check out Mark's Twitter feed. And follow him while you're at it.