Dr Duke & Augustus Expose REAL BLACK KILLER after ZioMedia WitchHunt for FAKE WHITE KILLER & Fire ZioBolten!
Download
Today Dr. Duke and Augustus Invictus discussed the recent press-stopping case championed by the mainstream Zio-media, namely the vicious racist murder of a black child by a white supremacist straight male hateful shooter. Did I mention he was white?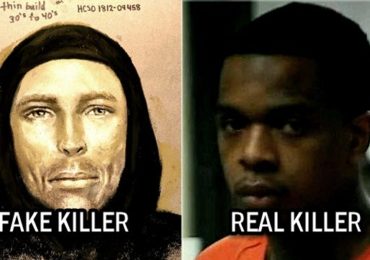 Only the guy they caught who actually seemed a bit sun-tanned. Oh well, honest mistakes are what the Zio-media is all about. No harm done. Listen to the show for the full story.
Please share this show widely. And please keep us on the air and on-line. Please visit our contribution page or send your contribution to:
P.O. Box 188, Mandeville, LA 70470
Thank you.
Click here and look for the show dated 1-7-19.
Our show is aired live at 11 am replayed at ET 4pm Eastern
Check out this Duke video on the white genocide in South Africa:
Here is Mark Collett's recent viral video:
Be sure to check out Mark's Twitter feed. And follow him while you're at it.