Dr Duke Discusses The Israel Terrorist Massacre of the USS Liberty & New CNN Poll Shows In EU "The Goy Know"
Download
Today Dr. Duke and author David Gahary discussed the Israeli attack on the USS Liberty. Gahary has written a book "Erasing the Liberty" that includes personal interviews with the people involved on BOTH sides. This is a very thought provoking show.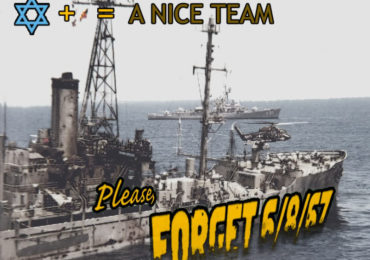 Listen to the show for the full story.
Please share this show widely. And please keep us on the air and on-line. Please visit our contribution page or send your contribution to:
P.O. Box 188, Mandeville, LA 70470
Thank you.
Click here and look for the show dated 11-27-18.
Our show is aired live at 11 am replayed at ET 4pm Eastern
Check out this Duke video on the white genocide in South Africa:
Here is Mark Collett's recent viral video:
Be sure to check out Mark's Twitter feed. And follow him while you're at it.