Dr Duke & Patrick Slattery Expose Fox News "Controlled Opposition" that often Sabotages Trump and Supports Israel Betrayal of America!
Download
Today Dr. Duke and Dr. Slattery talked about the way that Fox News and other supposedly conservative news outlets actually more often than not promote the Zionist, cultural Marxist agenda. Dr. Slattery introduced Mark Collett's four-stage process whereby Conservative outrage over everything from homosexuality to replacement-level immigration is gradually transformed into acceptance and support.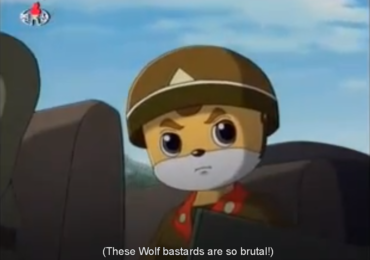 Then they talked about the Israeli attack on Syria yesterday that led to the downing of a Russian plane, killing 15 Russian airmen. Russia blames Israel, but will Israel ever face any consequences?
Listen to the show for the full story.
Please share this show widely. And please keep us on the air and on-line. Please visit our contribution page or send your contribution to:
P.O. Box 188, Mandeville, LA 70470
Thank you.
Click here and look for the show dated 9-18-18.
Our show is aired live at 11 am replayed at ET 4pm Eastern
Check out this Duke video on the white genocide in South Africa:
Here is Mark Collett's recent viral video:
Be sure to check out Mark's Twitter feed. And follow him while you're at it.