Open Letter to President Trump & President Putin – Wanna Know Who is Behind the Vicious Hate Against you?- Just Look at the Vile Hate Video by the Totally Zio Owned and Run NY Times and Even the Producers of this Filth!
Download
Today Dr. Duke reads an open letter to Presidents Trump and Putin. He informs them who the true enemies to their agendas and their people are. Then he and Dr. Slattery discuss a truly gross animated video produced by the New York Times that features cartoon versions of almost naked Trump and Putin making out with each other. These are truly sick people we are dealing with. Check out the video's "credits" below: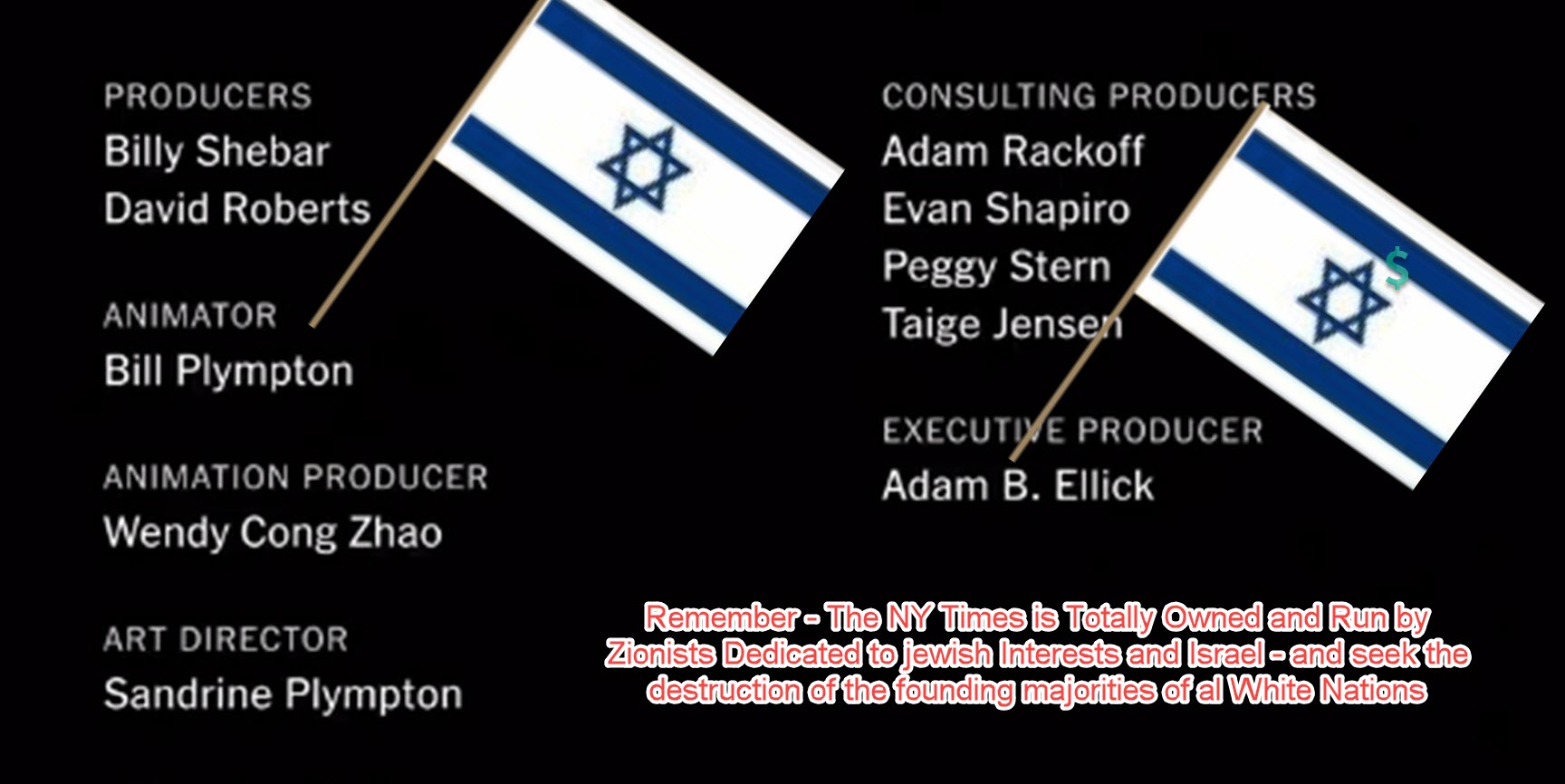 This is an interesting talk with the popular YouTuber Big Cat Kayla.
Please share this show widely. And please keep us on the air and on-line. Please visit our contribution page or send your contribution to:
P.O. Box 188, Mandeville, LA 70470
Thank you.
Click here and look for the show dated 7-18-18.
Our show is aired live at 11 am replayed at ET 4pm Eastern
Check out this recent Duke video:
Here is Mark Collett's recent viral video:
Be sure to check out Mark's Twitter feed. And follow him while you're at it.