Download

Today Dr. Duke was joined by Dr. Slattery to discuss the latest insanity in the world. CNN has a black commentator saying that all you need to do in order to know that Derek Chauvin is guilty is to look at his eyes. Presumably because they are surrounded by a white face. Our elite is Jewish dominated and the media in particular has Jewish supremacy. They have been pumping us full of lies forever, and at some level people understand this. Even so, how many people who complained about the "Saddam's weapons of mass destruction" lie are totally swollowing the coronapocalypse nonsense? Unbelievable!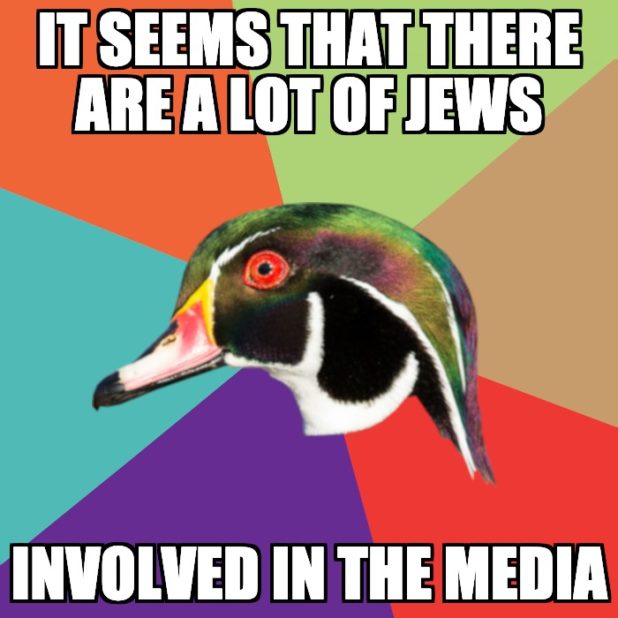 Did you know that "canard" is French for duck?
Check out Dr. Duke's Bitchute and BRAND NEW Odysee acounts. Here are a couple of recent videos: 


Dr Duke & Dr Slattery Respond to Attack by HBO and John Oliver on David Duke and Tucker Carlson (odysee.com)
ZioMedia Incites massive violence against White people in America (odysee.com)
Anyway, please share this show widely. And please keep us on the air and on-line. Please visit our contribution page or send your contribution to:
P.O. Box 188, Mandeville, LA 70470
Thank you.
Click here and look for the show dated 4-26-21
Our show is aired live at 11 am replayed at ET 4pm Eastern
Hey man! Check out this video on how the Corolla Virus vaccine is like totally retarded!