Dr Duke & Dr Slattery – Why Trump is More Most Hated by the Jewish Elite than anyone since David Duke!
Today Dr. Duke and Dr. Slattery talked about the Jewish nature of Antifa, quoting from a Jewish Daily Forward article asking whether "Jewish Antifa" had been caught of guard in Charlottesville. The fact is that Antifa is the street fighting shock troops of the Jewish elite, and includes both Jews and many non-Jews who are lured into it with promises of spoils for their sexual or racial subgroup from the disposed white middle class. Unfortunately, the same can be said for the military, the media, Wall Street, and academia, each of with includes very large numbers of goyim who are willing to be part of an anti-white Jewish power structure in exchange for personal gains.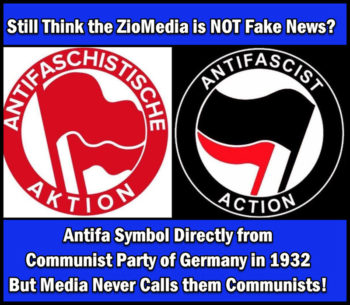 Jeffrey Epstein was a Mossad agent, Ghislaine Maxwell was his Mossad handler, and everyone in Washington is complicit in the usurpation of our government by Jewish power.
Please share this show widely. And please keep us on the air and on-line. Please visit our contribution page or send your contribution to:
P.O. Box 188, Mandeville, LA 70470
Thank you.
Click here and look for the show dated 10-5-20
Our show is aired live at 11 am replayed at ET 4pm Eastern
Check out Dr. Chris Knobbe talk talk about the dangers of our current national diet: