Dr Duke & Andy Hitchcock Dissect Macron's Globalist Attack on Nationalism & Jewish Zionist Traitors – Adelsons – Get USA's Highest Honor !!
Download
Today Dr. Duke and British author and broadcaster Andy Hitchcock discussed French President Macron's bizarre condemnation of nationalism as being "unpatriotic" (unlike globo-homo Zionism?!). They also discussed Balfour declaration that lead to America's needless involvement in World War One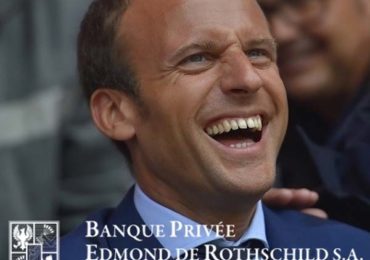 Finally, would you believe that the wife of Sheldon Adelson has been awarded the Medal of Freedom for her work undermining America? Listen to the show for the full story.
Please share this show widely. And please keep us on the air and on-line. Please visit our contribution page or send your contribution to:
P.O. Box 188, Mandeville, LA 70470
Thank you.
Click here and look for the show dated 11-12-18.
Our show is aired live at 11 am replayed at ET 4pm Eastern
Check out this video of Dr. Duke with JFG
Here is Mark Collett's recent viral video:
Be sure to check out Mark's Twitter feed. And follow him while you're at it.