Dr Duke & Andy Hitchcock of UK Blast the Tyranny of Zio-led EU Sanctions on Hungary & Exposing the Ethnic-Cleansing Crime against Europe & America
Download
Today Dr. Duke and British author and radio show host Andy Hitchcock discussed the Jewish-led attack on Victor Orban's Hungary. What is Hungary's crime? Trying to keep out infinite numbers of migrant invaders for Africa and the Middle East. He has been a very bad little goy indeed!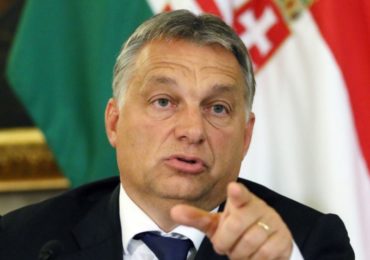 They also talked about forced integration in the United States. Listen to the show for the full story.
Please share this show widely. And please keep us on the air and on-line. Please visit our contribution page or send your contribution to:
P.O. Box 188, Mandeville, LA 70470
Thank you.
Click here and look for the show dated 9-17-18.
Our show is aired live at 11 am replayed at ET 4pm Eastern
Check out this Duke video on the white genocide in South Africa:
Here is Mark Collett's recent viral video:
Be sure to check out Mark's Twitter feed. And follow him while you're at it.