In yet another indication of the farcical nature of US presidential elections, the major Republican Jewish lobby is holding its first "primary" from which the next set of pro-Israeli candidates will be chosen as "candidates" for the 2016 election.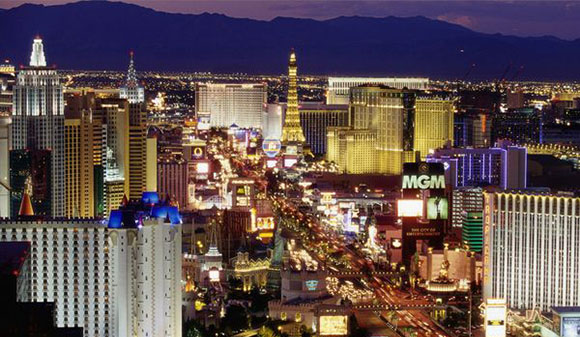 In what is openly being called the "Jewish Republican Primary," the Times of Israel, a newspaper based in Israel, has proudly announced that "GOP hopefuls" have come to Las Vegas to "court [Sheldon] Adelson" in order to get enough money to win the Republican nomination.
According to the report, which is based on an Associated Press wire story, "Republican super donor Sheldon Adelson is the main attraction for White House hopefuls as the Republican Jewish Coalition begins its annual 'spring leadership meeting' Thursday along the city's storied strip, the site of Adelson's Venetian resort hotel and casino.
"With an eye toward the 2016 presidential contest, prospective candidates and their aides have been aggressively courting such donors for months, but not like this. Already being called 'the Sheldon primary,' the four-day event features Scotch tastings, private roundtable discussions and golf and poker tournaments that bring together politicians and some of the GOP's top money men, a powerful list Adelson leads.
The 80-year-old Boston native almost single-handedly bankrolled the group behind Newt Gingrich's presidential bid in 2012 before shifting his personal fortune toward Mitt Romney's campaign.
 Neither Gingrich nor Romney is at this year's gathering, which features prospective presidential contenders including former Florida Governor Jeb Bush, New Jersey Governor Chris Christie, Wisconsin Governor Scott Walker and Ohio Governor John Kasich.
Other high-profile participants include former Vice President Dick Cheney and former UN Ambassador John Bolton. House Speaker John Boehner, R-Ohio, is also in Las Vegas this week.
Adelson, known for his devotion to Israel, is the Republican Jewish Coalition's most influential benefactor. He donated more than $90 million to political candidates and super PACs in the last election cycle. His total donations may never be quantified publicly because various politically active groups that operate as nonprofit organizations don't have to report the sources of their funds.
Adelson is considered one of the 10 richest people in the world, with a net worth exceeding $40 billion, according to Bloomberg Billionaires Index. He is also the driving force behind the push to bring the Republican National Convention to Las Vegas in 2016.
The Republican hopefuls who are in attendance at the "Sheldon Primary" are the only ones who will receive enough money to vie for the GOP nomination—and will therefore all be compliant to the Jewish Supremacist demands on Washington DC politicians.
With the Democratic party under similar control, Americans might think they will be given a "choice" in 2016, what they will in fact be getting, once again, is a "choice" between one set of fanatically pro-Zionist stooges, and another set of even more fanatically pro-Zionist stooges.