Jewish Journalist Beinart Says Jewish Establishment stifles Free Speech in the West on Behalf of Jewish Supremacist Overlords!
Today Dr. Duke and Dr. Slattery discussed an article by the Jewish journalist Peter Beinart that accused the "American Jewish establishment" of using its power to silence critics of Zionism. The article was significant in that it identified a Jewish establishment that has enough power to do something like silence people who opposed their agenda.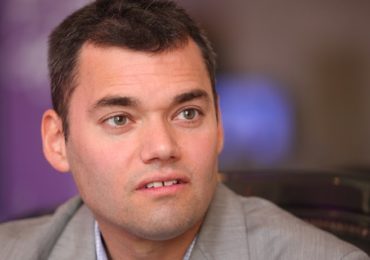 While the article did not go beyond Zionism as narrowly defined by the Jewish state of Israel, it is not a leap to say that this Jewish establishment may well wield its power to flood the country with non-white immigrants, for instance, or promote an anti-white narrative in the media and public education.
This show is a powerful show. Please share it widely. And please keep us on the air and on-line. Please visit our contribution page or send your contribution to:
P.O. Box 188, Mandeville, LA 70470
Thank you.
Click here and look for the show dated 2-28-18.
Our show is aired live at 11 am replayed at ET 4pm Eastern
Take a look at the Carl Bernstein statement on Jewish Neocons causing the Iraq War, as referenced by Dr. Duke:
Here is Mark Collett's latest video :
Be sure to check out Mark's Twitter feed. And follow him while you're at it.
And here is Mark's recent livestream interview of Dr. Duke: