Israel has committed more murders against Palestinians and many other Arab nations than the other way around, and only the complete overthrow of the worldwide Jewish Supremacist racist network which supports Israel, will end the cycle of violence in the Middle East, Dr. David Duke has said on Press TV.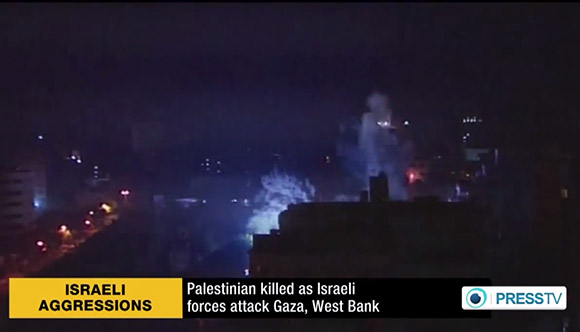 Interviewed by Press TV after yet another round of attacks on the Gaza Strip and the West Bank by Israeli warplanes, Dr. Duke's full interview can be seen below.
At least four Palestinians, including three children, were injured in the latest attacks, which have been completely blacked out by the Jewish Supremacist controlled media in the west.
In the West bank, Israeli forces attacked Jalazun camp north of Ramalla and the city of Tulkaram, The attack left one Palestinian dead and several others injured.
Israeli forces also arrested a number of Palestinians, including three top lawmakers in the city of Hebron.
In a related development, the Israeli tourism minister Uzi Landau has accused the US government "of being an accessory to terror" –just because it recognized the Hamas-Fatah unity government headed by Palestinian Authority President Mahmoud Abbas.
According to an article in the Times of Israel, the Jewish extremist Landau said that "Unfortunately, with the establishment of the Abbas-Hamas government, we warned of the harm the Israeli public may suffer, and unfortunately our predictions were confirmed.
"The willingness of the US administration to effectively recognize the Abbas-Hamas government causes damage to the security of Israel's citizens and encourages terror," he added.
Obviously Landau is not content with the over $8 million that America gives every day in "aid" to Israel, or that fact that Jewish Supremacists dominate the US media, financial institutions, Hollywood and the US Congress through its lobbying process.
Only total subservience to Israel and its policy of racist ethnic cleansing will ever be enough for the Jewish Supremacists–and, as Dr. Duke says in the Press TV interview above, only their overthrow will end the Jewish Supremacist nightmare.