Dr Duke & Dr Slattery on Insane USA Support for al Qaeda in Syria & Tucker Carlson Exposes the Jewish Media Coverup of Harvey Weinstein!
Download
Today Dr. Duke and Dr. Slattery talked about the hijacking of Donald Trump's foreign policy by the Jewish neocon establishment bent on preventing Syrian President Assad from defeating ISIS.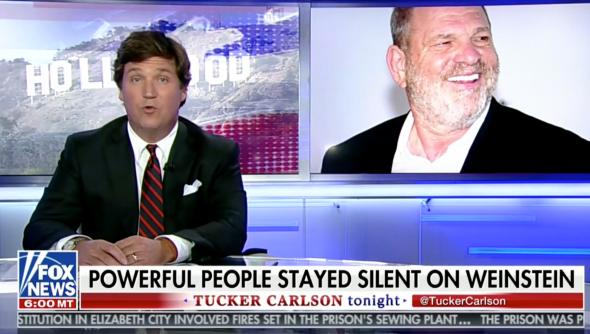 They also talk about a segment on Tucker Carlson's show last night regarding the NBC suppresion of investigative reporting by Ronan Farrow on the Harvey Weinstein scandal. Tucker named a list of Jews involved in the cover-up, without actually pointing out that they are Jewish. But Dr. Duke added that bit of information. You're welcome, Mr. Carlson! Listen to the show for the full story.
Please share this show widely. And please keep us on the air and on-line. Please visit our contribution page or send your contribution to:
P.O. Box 188, Mandeville, LA 70470
Thank you.
Click here and look for the show dated 9-5-18.
Our show is aired live at 11 am replayed at ET 4pm Eastern
Check out this Duke video on the white genocide in South Africa:
Here is Mark Collett's recent viral video:
Be sure to check out Mark's Twitter feed. And follow him while you're at it.