Download

Dr. Duke and Mark Collett of UK discussed the new revelations about how early everyone in power new that Russiagate was a big Jewish lie, but still they went along with it. Russiagate needs to be looked at as the first chapter in the Jew d'etat against Donald Trump, which included judicial subversion of his constitutional authority, the whole Ukrainian phone call impeachment Sanhedrin, the coronapocalypse, the BLM riots, and culminating in the stolen election. Jewish tricks from start to fix.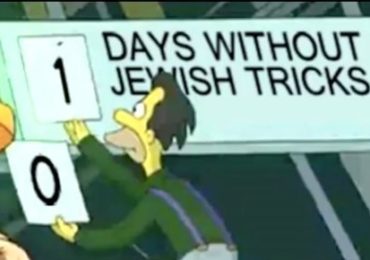 Someone needs to lock Trump in a room and not let him out until he learns from his myriad of mistakes. 
Have you subscribed to Dr. Duke's Gab channel? If you haven't, you really should. Also, he has a telegram channel.
Be sure to check out Dr. Duke's Bitchute and BRAND NEW Odysee acounts. Here are a couple of recent videos: Dr Duke & Dr Slattery Respond to Attack by HBO and John Oliver on David Duke and Tucker Carlson (odysee.com) ZioMedia Incites massive violence against White people in America (odysee.com)
Please share this show widely. And please keep us on the air and on-line. Please visit our contribution page or send your contribution to:
P.O. Box 188, Mandeville, LA 70470 Thank you.
Click here and look for the show dated 9-24-21 Our show is aired live at 11 AM Eastern Time (US) & is replayed at 4 PM Eastern Time.  Share this show widely. And please keep us on the air and on-line.