Dr Duke & Mark Collet of UK – Zio Zocial Media- Faceberg, Joogle & JewTube! The Greatest Threat to Freedom of Thought and Speech in all of Human History!
Download

Dr Duke & the great Mark Collett of UK had a discussion on the ever-expanding censorship on the Zio social media. Now, Twitter will not even allow links to any Bitchute videos because Birchute is a free speech platform and free speech must be totally white supremacist, otherwise why would it be needed? Plus Mark Collett goes on an epic rant against Paypal, such that you will be massively cheating yourself if you don't hear it.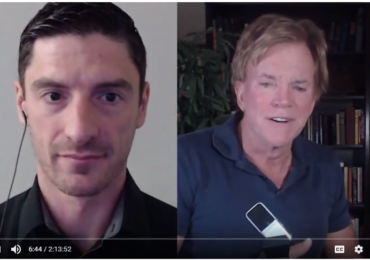 Please share this show widely. And please keep us on the air and on-line. Please visit our contribution page or send your contribution to: P.O. Box 188, Mandeville, LA 70470 Thank you.
Click here and look for the show dated 7-31-20 Our show is aired live at 11 am replayed at ET 4pm Eastern