Dr Duke & Mark Collett – What if Blacks were massively, disproportionately being hard hit by the Coronavirus? White nations are! Silence!
Download
Today Dr. Duke was joined by Mark Collett for a discussion of why it is that we are only allowed to be concerned when non-whites are impacted by an event. In Flint, Michigan, a city that is half white and half black, all the concern was for the black residents, and it was considered racist that blacks wouldn't have access to clean running water. The coronavirus is impacting white nations disproportionately, and no one is allowed to point that out. Moreover, within these countries, it is the white majority that is being harder hit as they are on average more likely to be elderly and vulnerable. Crickets.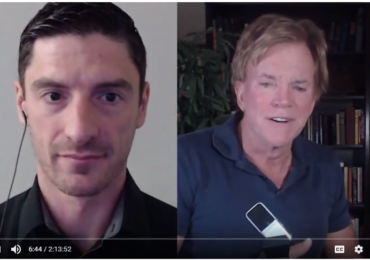 Please share this show widely. And please keep us on the air and on-line. Please visit our contribution page or send your contribution to:
P.O. Box 188, Mandeville, LA 70470
Thank you.
Click here and look for the show dated 3-20-20
Our show is aired live at 11 am replayed at ET 4pm Eastern
Check out Dr. Duke's YouTube channel before it gets Shoahed
Here is the video that will transform the way you look at your health and diet:
Be sure to check out Mark's Twitter feed. And follow him while you're at it.