Dr Duke, Dr Slattery & Mark Collett Expose Trump's Illegal Terrorist Attack and Murder of a Hero in the War Against ISIS & al Qaeda!
Download
Today Dr. Duke was joined by Mark Collett and Dr. Slattery for a discussion of the news that Donald Trump order the assassination of Iranian Major General Qasem Soleimani, who played a decisive role in the defeat of ISIS. The pretext for his assassination was that he ordered the Iraqi people to be mad about Trump bombing them earlier this week. Basically, our Zio elites are convinced that they can blame anything and everything on Iran, and the goyim are too retarded to know any better. The irony, as Dr. Slattery pointed out, is that Trump is so vulnerable and flailing so pathetically, that he may well wind up being removed from office over attacking Iran by the very people who want him to attack Iran Moreover, the Epstein business, which should wake up people to the completely malevolent role of Israel in American politics, could be weaponized against Donald Trump in order to perpatuate the Zionist Occupied Government. 
Jeffrey Epstein was a Mossad agent, Ghislaine Maxwell was his Mossad handler, and everyone in Washington is complicit in the usurpation of our government by Jewish power. 
Also, Qasem Soleimani is an icon of our people.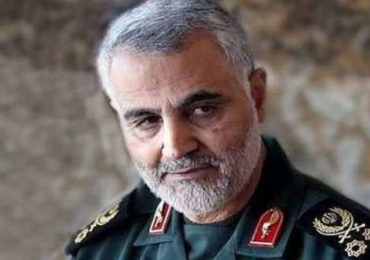 Rest in peace, Qasem, we miss you! 
Please share this show widely. And please keep us on the air and on-line. Please visit our contribution page or send your contribution to:
P.O. Box 188, Mandeville, LA 70470
Thank you.
Click here and look for the show dated 1-3-20
Our show is aired live at 11 am replayed at ET 4pm Eastern
Check out Dr. Duke's YouTube channel before it gets Shoahed
Here is the video that will transform the way you look at your health and diet:
Be sure to check out Mark's Twitter feed. And follow him while you're at it.