Dr Duke & Andy Hitchcock – Zio NYTimes Admits Lies About Cenk Uygur & David Duke – Brexit Truth!
Download
Today Dr. Duke and Andrew Hitchcock had a great show on a bunch of new stuff, plus the British elections.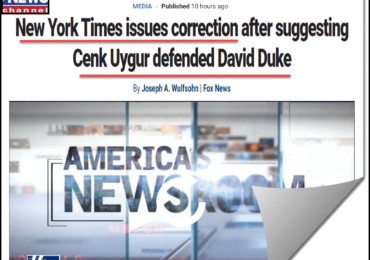 Cenk is that fat guy from the Young Turks. Some people think his name is pronounced "Chink Wigger," but that's the Italian pronunciation. In Turkish it's more like "Jenk Yoo-ger." Which roughly translated means something like "Cenk, you go girl!" Not that anyone really cares…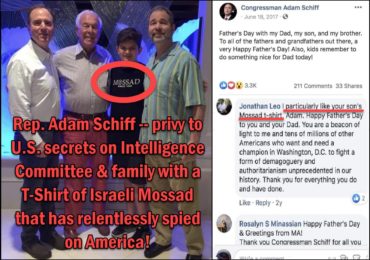 It's not just that Adam Schiff's son just happens to be wearing a Mossad shirt. It is that Schiff, the chairman of the House Intelligence Committee, decided to tweet this out to the world. There will be an investigation of Army cadets making the "O.K." gesture at a football game, but there will be no investigation of Schiff, despite the fact that the Mossad spies on Americans more than any other foreign intelligence agency. 
By the way, the ADL recently published a list of political opponents they want censored, and who do you think was at the very top of the list? Why, Dr. Duke, of course. Also, Jeffrey Epstein didn't kill himself. Listen to the show for the full story.
Please share this show widely. And please keep us on the air and on-line. Please visit our contribution page or send your contribution to:
P.O. Box 188, Mandeville, LA 70470
Thank you.
Click here and look for the show dated 12-17-19
Our show is aired live at 11 am replayed at ET 4pm Eastern
Check out Dr. Duke's YouTube channel before it gets Shoahed
Here is the video that will transform the way you look at your health and diet:
Be sure to check out Mark's Twitter feed. And follow him while you're at it.