Dr Duke & Mark Collett of UK on Skank Zionist Ambasawhore Haley Speech where she says she's seen real evil, but doesn't include Saudi Made ISIS & al Qaeda – plus Zio Shrieks of Pain as they Strike Us!
Download
Today Dr. Duke and Anglo-Saxon chiefton Mark Collett covered the important topics of the day. They discussed the reprehensible speech about evil by Zio whore Nimrata Randhawa (a.k.a. Nikki Haley) as well as the problems in South Africa and Saudi Arabia. Great show!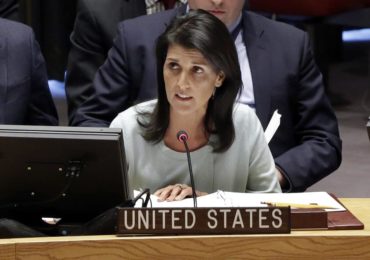 Listen to the show for the full story.
Please share this show widely. And please keep us on the air and on-line. Please visit our contribution page or send your contribution to:
P.O. Box 188, Mandeville, LA 70470
Thank you.
Click here and look for the show dated 10-19-18.
Our show is aired live at 11 am replayed at ET 4pm Eastern
Check out this Duke video on the white genocide in South Africa:
Here is Mark Collett's recent viral video:
Be sure to check out Mark's Twitter feed. And follow him while you're at it.