Commentary by Dr. Patrick Slattery — I have been baffled for the past year or so by French Prime Minister Manuel Valls. He recently said that if France loses its 500,000 Jews, it will no longer be France. It would mark the failure of the French Republic. Valls emphasized that were France to lose 500,000 people of Spanish descent like himself, it would not be such a big deal. But Jews, well, they are special. This is the same Valls who as Interior Minister seemed to spend most of his time harassing the popular half-French half-African comedian Deiudonne, who has emerged as France's leading voice against Jewish supremacism. 
But now, thanks to the enlightenment provided by an aging former foreign minister, it is all clear. Valls is has a Jewish wife. He thinks of himself as what one might call "an honorary Jew." Professor Moshe Lewen of the University of Pennsylvania, one of the world's leading authorities on the Soviet Union in the 1920s, once proudly told me that the Bolsheviks who weren't Jewish themselves loved Jewish women. These Bolsheviks goyim became complicit in some of the worst crimes in the history of humanity. Valls, for his part, seems to have come to identify so strongly with his wife's tribe that he is expending all his energies to further their agenda of global hegemony. -ps
From Ynet News
French condemn ex-minister's claim that PM 'under Jewish influence'
Former French foreign minister Dumas faces criticism after saying that French PM under 'Jewish influence' in reference to his Jewish wife.
France's ruling Socialists rushed to condemn an aging former minister from among their ranks on Monday after he suggested Prime Minister Manuel Valls was probably acting under Jewish "influence".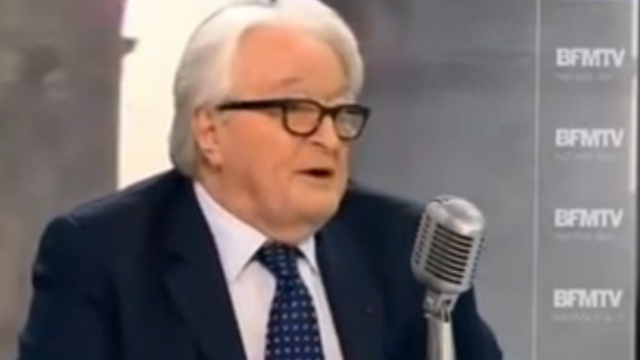 Valls has been vocal in his defense of Jews in France, both before and after the January Islamist attacks that killed 17 people, including four Jews.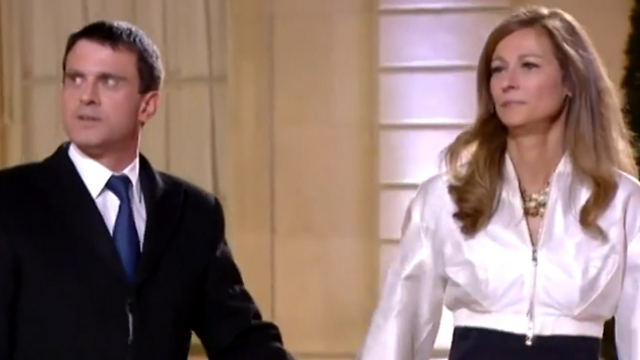 Roland Dumas, 92, who twice served as foreign minister under Francois Mitterrand, criticized Valls, saying the prime minister "has personal alliances that mean he has prejudices."
"Everyone knows he is married to someone really good but who has an influence on him," Dumas told BFM-TV, without mentioning the name of Valls' Jewish wife, Anne Gravion, a violinist.
Pressed to answer the question "Is he under a Jewish influence?" Dumas responded, "Probably, I would think so."