Dr. MacDonald and Dr. Duke discuss the Media Onslaught Against Trump and Duke — and How We Can Win!
Professor Kevin MacDonald joined Dr. Duke today for a discussion of the media hit job on Donald Trump and David Duke. The discussed the myriad of examples of double standards applied by the media, as well as outright lies.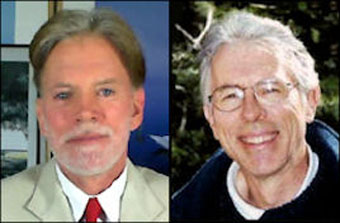 They discussed the bleak future for European Americans if Hillary is elected and the Senate remains completely devoid of any voice willing to speak for the interests of the majority of the American population.
This is a powerful show that you will want to share widely.
Click on Image to Donate!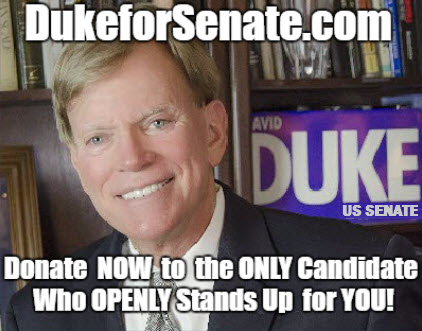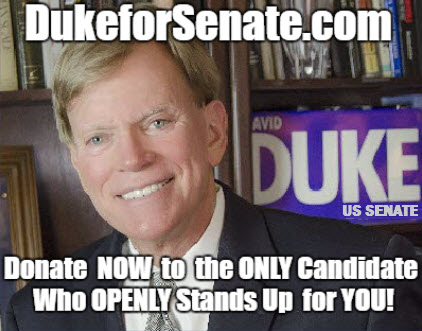 Click here to Help Send Dr. David Duke to the U.S. Senate!
And please spread this message to others.
Click here and look for the show dated 8-11-16.
Our show is aired live at 11 am replayed at ET 4pm Eastern and 4am Eastern.