Dr. Duke talked about the amazing past week, covering both the incredible inroads he has been making as well as the tragic on-air shooting in Virginia. His programs with Tommy Sotomayor have exposed countless numbers of African Americans to the true David Duke, and his reception has been overwhelmingly positive.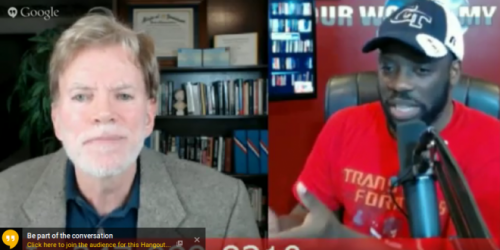 Dr. Slattery pointed out that so many of the concerns expressed by Mr. Sotomayor regarding the plight of the black community have actually been discussed frequently on the David Duke show. This should dispel the Zio-media depiction of him as a "white supremacist" and bolsters his claim to be a true human rights activist.
This show, as well as the shows with Mr. Sotomayor, have enormous potential to open new eyes to the truths talked about on this show. Please copy and redistribute!
Click here and look for the show dated 8-28-15.
Our show is aired live at 11 am replayed at ET 4pm Eastern and 4am Eastern time.