Dr Duke: Yes! Yes! Yes! Trump Says He Will Meet with Iran Leaders with "No Preconditions" & Proves the Zionist Treason in Support of ISIS and al Qaeda!
Download
Today Dr. Duke and Dr. Slattery talked about Trump's offer to meet with the leaders of Iran without preconditions. They went over the history of the United States backing the wrong side in the so-called Syrian Civil War, which was in fact a Zionist-backed foreign invasion of Syria in which the country was saved from Zio-ISIS terror thanks to the heroic intervention of Russia and Iran. Maybe President Trump could thank the Iranians if he meets with them!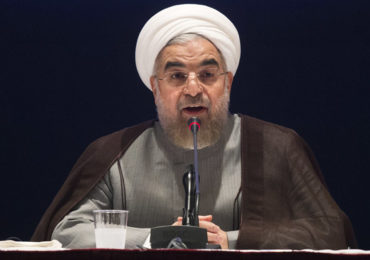 This is an interesting talk with Chris Cantwell of the Radical Agenda.
Please share this show widely. And please keep us on the air and on-line. Please visit our contribution page or send your contribution to:
P.O. Box 188, Mandeville, LA 70470
Thank you.
Click here and look for the show dated 7-31-18.
Our show is aired live at 11 am replayed at ET 4pm Eastern
Check out this recent Duke video:
Here is Mark Collett's recent viral video:
Be sure to check out Mark's Twitter feed. And follow him while you're at it.