Dr Duke & Andy Hitchcock of UK on Michael Moore "Endorsement of Trump" & More Jewish Lies of Yidiotic "planned gas attacks by Assad" to insure mass destruction!
Download
Tokyo Dr. Duke had British author and radio show host Andy Hitchcock as his guest for the hour. They discussed the new Michael Moore movie as well as Yidiotic reports that Syrian President Assad has officially authorized the use of poison gas in Idlib Province, the last stronghold of ISIS, Israel main ally in the Syrian "civil" war.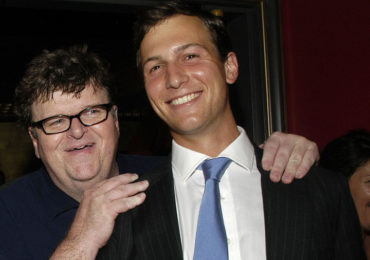 Dr. Slattery also joined the show. Listen to the show for the full story.
Please share this show widely. And please keep us on the air and on-line. Please visit our contribution page or send your contribution to:
P.O. Box 188, Mandeville, LA 70470
Thank you.
Click here and look for the show dated 9-10-18.
Our show is aired live at 11 am replayed at ET 4pm Eastern
Check out this Duke video on the white genocide in South Africa:
Here is Mark Collett's recent viral video:
Be sure to check out Mark's Twitter feed. And follow him while you're at it.