Dr Duke – The Zionist Conspiracy Theory is NOT a THEORY – it is a FACT! Exposing Israel's Crimes in Syria!
Download
Today Dr. Duke had provided an in-depth analysis of the Israeli assault on Syria that you will not hear elsewhere. He drew on his rich knowledge of the history of the Israeli conflict with the Arabs, and cited various UN resolutions showing that it is Israel, and not Iran, that is the rogue nation flaunting international law. And the United States has been reduced to a colony under effective Jewish control, and, together with Israel and its little chum Saudi Arabia, we are the biggest state sponsors of terror in the world.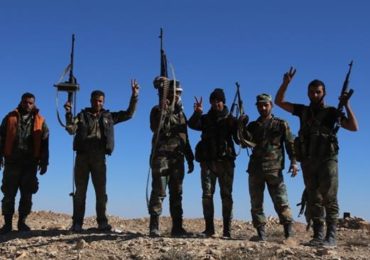 This is the best show on the Syrian issue that you will hear anywhere. Please share it widely. And please keep us on the air and on-line. Please visit our contribution page or send your contribution to:
P.O. Box 188, Mandeville, LA 70470
Thank you.
Click here and look for the show dated 5-10-18.
Our show is aired live at 11 am replayed at ET 4pm Eastern
Hear Dr. Duke's Liftwaffe podcasts:
Here is Mark Collett's most recent video:
Be sure to check out Mark's Twitter feed. And follow him while you're at it.