Dr. Duke & Sen. Hopeful Patrick Little & Exposing ZioLies of "BlackKkKlansman"
Download
Today Dr. Duke and California Senate hopeful Patrick Little started off the show with a discussion on Spike Lee's new film that portray's Dr. Duke as some evil crazy person plotting a violent attack. Yeah, right. The fact that Hollywood would spend the mega-millions to create and hype this fairy tail belies how much they fear the true and very peaceful message of Dr. Duke.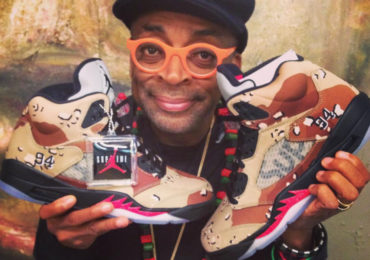 How could anyone not take this person very seriously? 
Then they talked about Middle Eastern Policy, where Israel routinely spies on us, attacks us with false flag operations, and drags us into insane wars.
Please share it widely. And please keep us on the air and on-line. Please visit our contribution page or send your contribution to:
P.O. Box 188, Mandeville, LA 70470
Thank you.
Click here and look for the show dated 5-16-18.
Our show is aired live at 11 am replayed at ET 4pm Eastern
Hear Dr. Duke's Liftwaffe podcasts:
Here is Mark Collett's most recent video:
Be sure to check out Mark's Twitter feed. And follow him while you're at it.