Download
Today Dr. Duke read from an article in the Jewish Daily Forward newspaper by an author reminiscing about his childhood and his family's involvement in the Antifa movement in the 1930s. What is clear is that Antifa's roots are both entirely Jewish and extremely criminal. Today the shock troops of Antifa seem to be primarily deluded white youth, but the financial backing for it is no doubt as Jewish as ever.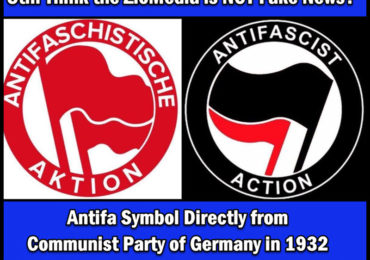 Dr. Slattery joined the show and compared the refusal of financial and internet companies to sell services to Dr. Duke and other white advocates to Jim Crow, demonstrating that what is going on today is far worse. Under Jim Crow, if a black was refused a seat at a restaurant he could go elsewhere. No one was starved. Today, under Jew Crow (or Jim Crowstein), the Jewish supremacist establishment bullies entire industries to refuse to do business with anyone who opposes the Jewish oppression of white people.
Please keep us on the air and on-line. Send your contribution to:
P.O. Box 188, Mandeville, LA 70470
Thank you.
This is an entertaining and informative show that you will want to spread widely.
Click here and look for the show dated 8-30-17.
Our show is aired live at 11 am replayed at ET 4pm Eastern
This is a must watch video of David Duke discussing President Trump's latest press conference.
Here is Mark Collett's latest video: