Dr Duke & Mark Collett – Trump's Anti-Immigration Tirade in Europe – That's Why the ZioGlobalists Hate HIm – That's Why We Support Him!
Download
Today Dr. Duke and talked about President Trump's magnificent turning over of the tables of the money changers on his European Tour. First he revealed his plans to abolish NATO, or at least convert its headquarters into a clubhouse for himself, Vlad, and Little Rocketman (Kim likes the name so much he had it tatooed on his forearm). Then he told Theresa May "You're fired" because she has turned London into a Sh*thole by turning the place over to foreign invaders. After introducing golf to Scotland over the weekend, he will move on to his glorious rendez-vous with Fearless Leader Vladimir Putin. What a great time to be alive!
In case you are not already aware, did you know that Tim the Bear from Russia was trained to play the Trumpet by Vladimir Putin? As Barack Obama (remember him?) said, not much goes on in Russia without Vladimir Putin.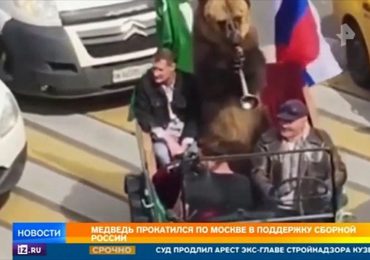 Some crazy people say that it is not natural behavior for a bear to play the trumpet, but nothing could be further from the truth. Bears make excellent trumpet players. Anyway, Tim is the head of the Russian Soccer Association.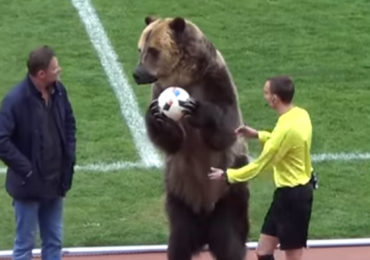 Now, bears really are not very good soccer players. There claws tend to puncture the balls. But they are talented administrators, so there you go. Some people say that Tim was trained to do the Quenelle, which Jews consider to be an inverted Nazi salute. The fact is that Tim invented, and then trained French comedian Dieudonne to do it. It looks like Dieudonne is starting to get the hang of it.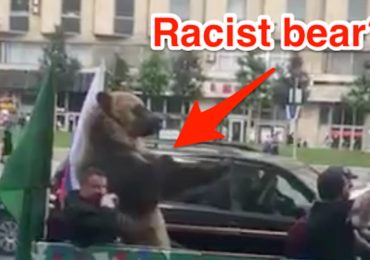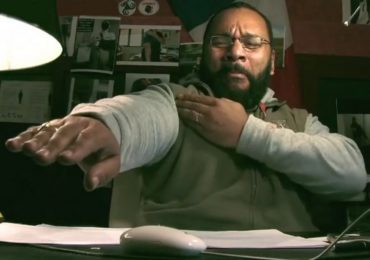 For a video of time giving the actual Nazi salute while riding in a motor cycle side car, click here. Now just remember, during the first cold war there was an intense rivalry between the U.S. and Russia, culminating in the race to put a man on the moon, which we won. During this new cold war, the Russians have their wildlife playing jazz and throwing sieg heils left and right, while we are turning our coffee shops into homeless shelters staffed by trannies. This can't end well.
This is an interesting talk with the popular YouTuber Big Cat Kayla.
Please share this show widely. And please keep us on the air and on-line. Please visit our contribution page or send your contribution to:
P.O. Box 188, Mandeville, LA 70470
Thank you.
Click here and look for the show dated 7-13-18.
Our show is aired live at 11 am replayed at ET 4pm Eastern
Check out this recent Duke video:
Here is Mark Collett's recent viral video:
Be sure to check out Mark's Twitter feed. And follow him while you're at it.