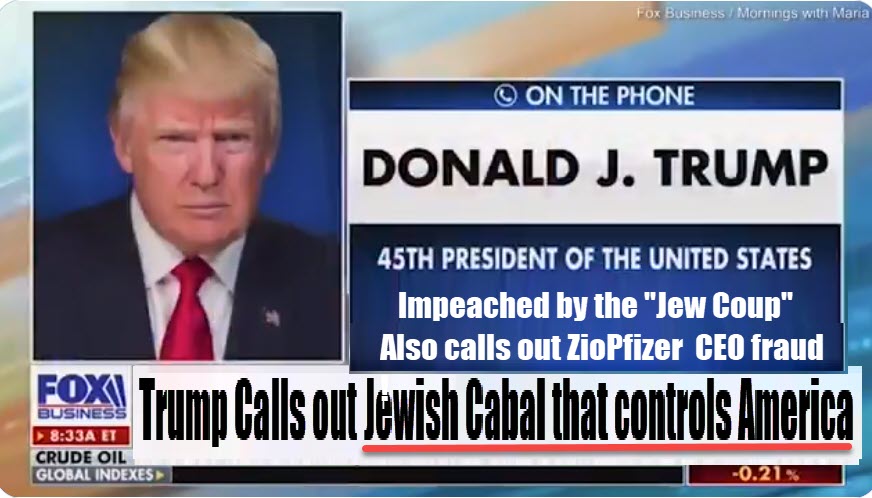 Download

Dr. Duke and Mark Collett of UK — Trump Calls Out the Jewish Cabal Who Runs America!
Cabal is the word for a group that secretly controls and corrupts a society. The ADL and other major Jewish groups say the use of the term Cabal is anti-Semitic because it comes from the Jewish Kabbala. The Kabbala is part of the the Talmud which is the rules of law for the Jewish religion. Although no dares say it publicly, Judaism is a racially based, supremacist religion that says by virtue of their race Jews are the seed of God and have the right to rule over the Earth and all mankind. It is the only major religion on Earth based on absolute Jewish genealogical, and and literally
racial supremacy
over the
whole world
. It states clearly that Jews  one-fifth of 1 percent of the population of the world have the inherent right to rule over all the Gentiles. It also claims that the only purpose of Gentiles is to be slaves and servants the Jews. The former head Sephardic Leader of the Jewish religion in Israel, stated this explicitly.. Gentiles were created to serve Jews and Jews were created to be Effendi (masters) over Gentile servants… Trump also called out the Jewish head of pfizer saying he had dollar signs in his eyes over the booster adoption by the Jewish controlled CDC/ Also, Dr. Duke and Mark Collett discuss the Afghan refugee murders and rape that have ravaged Europe, as well as the Zionist created Afghan war and Iraq War. A great show today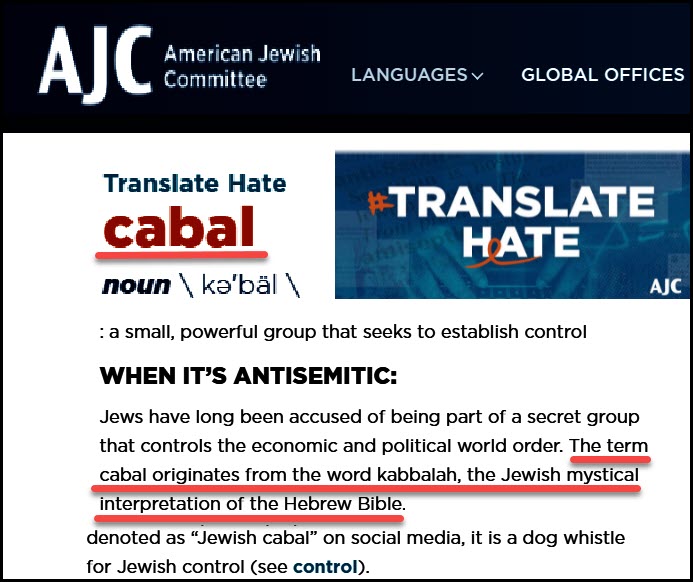 By the way, this is just a refresher course. This is what Jews look like: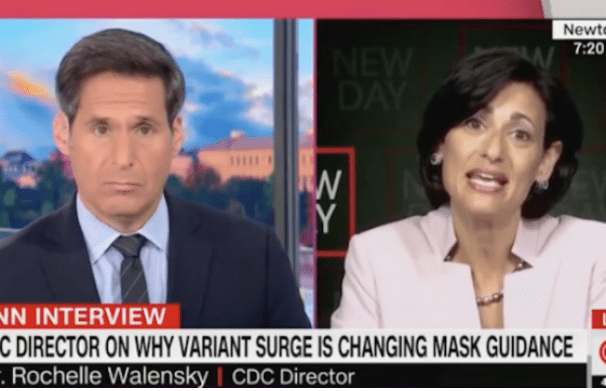 This is what goyim look like: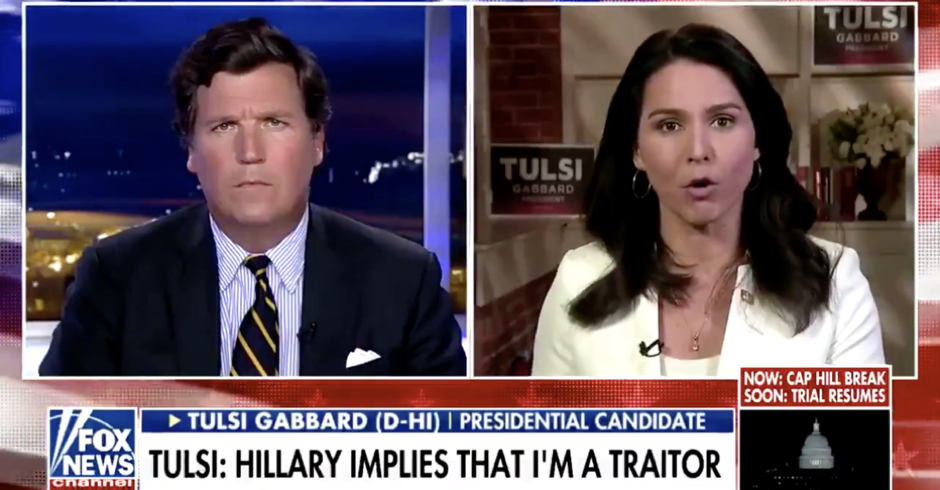 Please learn the difference. Tucker should learn, if not to tell the difference between Jews and white goyim then at least to tell the difference between Jews and Chinamen. 1. CDC Director, Rochelle P. Walensky, is a jew. 2. CDC Deputy Director, Anne Schuchat, is a jew. 3. CDC Chief of Staff, Sherri A. Berger, is a jew. 4. CDC Chief Medical Officer, Mitchell Wolfe, is a jew. 5. CDC Director, Washington Office, Jeff Reczek, is a jew. 6. COVID Czar, Jeff Zients, is a jew. 7. COVID Senior Advior, Andy Slavitt, is a jew. 8. HHS Ass. Secretary, Rachel Levine, is a dude and a jew. 9. Pfizer's CEO is a jew. 10. Moderna's vaccine created by a jew. 11. Johnson & Johnson's CEO is a jew. 12. Teva is an Israel pharmaceutical company with a jewish CEO. 13. Regeneron Pharma CEO is a jew 14. AstraZeneca's CEO was to take over as CEO of Israel's Teva Pharmaceuticals which means he's a jew.
Have you subscribed to Dr. Duke's Gab channel? If you haven't, you really should. Also, he has a telegram channel.
Be sure to check out Dr. Duke's 
Bitchute
 and BRAND NEW 
Odysee
 acounts. Here are a couple of recent videos:
Dr Duke & Dr Slattery Respond to Attack by HBO and John Oliver on David Duke and Tucker Carlson (odysee.com)
ZioMedia Incites massive violence against White people in America (odysee.com)
Please share this show widely. And please keep us on the air and on-line. Please visit our contribution page or send your contribution to:
P.O. Box 188, Mandeville, LA 70470 Thank you.
Click here and look for the show dated 8-19-21 Our show is aired live at 11 AM Eastern Time (US) & is replayed at 4 PM Eastern Time.  Share this show widely. And please keep us on the air and on-line.