Dr Duke & Mark Collett of UK Expose the 1984-style Crackdown on People Who Dare to Express "Racist Facts!"
Download
Today Dr. Duke and British author and activist Mark Collett had a discussion on free speech. The value of "free speech" is increasingly being associated with "white supremacism." We are being locked on in many countries explicitly for expressing politically incorrect ideas, and not even able to present facts to prove our ideas, because facts can be racist.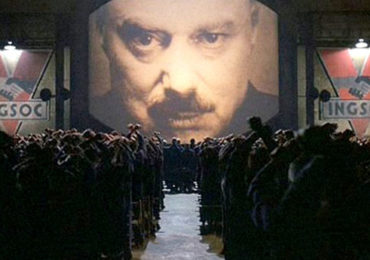 In the United States, free speech is still technically constitutionally protected. However, the courts have shown a willingness to lock up people with incorrect ideas based on manufactured crimes, such as defending themselves from black or antifa attackers. Please share it widely. And please keep us on the air and on-line. Please visit our contribution page or send your contribution to:
P.O. Box 188, Mandeville, LA 70470
Thank you.
Click here and look for the show dated 5-11-18.
Our show is aired live at 11 am replayed at ET 4pm Eastern
Hear Dr. Duke's Liftwaffe podcasts:
Audio clip: Adobe Flash Player (version 9 or above) is required to play this audio clip. Download the latest version here. You also need to have JavaScript enabled in your browser.
Here is Mark Collett's most recent video:
Be sure to check out Mark's Twitter feed. And follow him while you're at it.