Dr Duke Mark Collett of UK Expose How Affirmative Action Kills Tens of Thousands of Lives!
Download
Today Dr. Duke and British author and activist Mark Collett tackled the issue of affirmative action and the great harm it does to everyone. One example is an Atlanta dermatological surgeon, who has been recently in the news for making rap song and dance videos WHILE cutting and snipping patients under sedation. Is there any wonder that she faces multiple malpractice suits from victims such as the family of a now brain-damaged woman who had come to her for liposuction.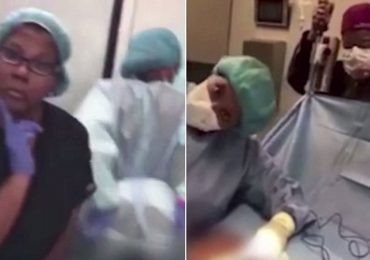 Also, fake black person Rachel Dolezal is back in the news. In her quest for blackness and the affirmative action benefits is includes, she engaged in large-scale welfare fraud.
Please share this show widely. And please keep us on the air and on-line. Please visit our contribution page or send your contribution to:
P.O. Box 188, Mandeville, LA 70470
Thank you.
Click here and look for the show dated 5-25-18.
Our show is aired live at 11 am replayed at ET 4pm Eastern
Here is Mark Collett's recent viral video:
Be sure to check out Mark's Twitter feed. And follow him while you're at it.