Dr Duke & Mark Collett – Black South Africa Commie Official says, "Cut the Throat of Whiteness!" and Donald Trump Spending Bill gives 3 Billion more to Israel and Not a Penny for a Wall!
Today Dr. Duke and British author Mark Collett had a discussion of the horrendous situation for whites in South Africa. They talked about the proposal from an Australian Home Affairs Minister Peter Dalton that Australia fast track the acceptance of white refugees from South Africa, and the massive anti-white uproar that has ensued.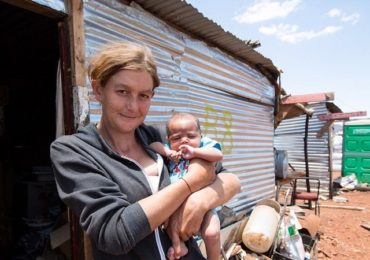 They also analyzed the spending proposal before the Senate that prioritizes the building of a border wall… in Tunisia. Also Jordan and Lebanon, but not for the United States. Who won the 2016 election, anyway?
This show is a powerful show. Please share it widely. And please keep us on the air and on-line. Please visit our contribution page or send your contribution to:
P.O. Box 188, Mandeville, LA 70470
Thank you.
Click here and look for the show dated 3-23-18.
Our show is aired live at 11 am replayed at ET 4pm Eastern
See Dr. Duke's Purim Exposed videos:
If you have any problems viewing these videos, then please see them on our own video site, which does not require any log in, Dare to Think Free.
Purim I video here.
Purim II video here.
Here is Mark Collett's most recent video:
Be sure to check out Mark's Twitter feed. And follow him while you're at it.