Dr. Duke Makes Bernie Feel the Bern of His Own Jewish Commie Racism!
Today Dr. Duke offered first aid to those who "feel the Bern." He pointed out that Bernie Sanders has an openly communist past, having volunteered at a Stalinist kibbutz in Israel and then running as an elector (member of the electoral college that under the Constitution actually elects the president) as a candidate  of the Trotskyite Socialist Workers Party. He also is an unapologetic Zionist who consistently supports the racist state of Israel.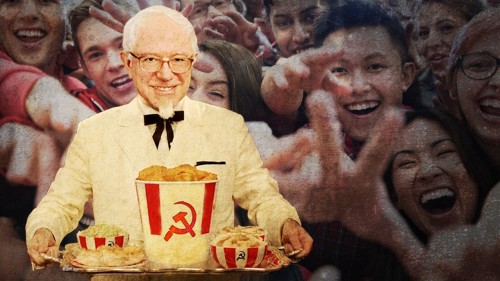 Dr. Duke pointed out that racism against whites isn't even worthy of mention in the Zio media. Bernie Sanders can make the assertion that white people don't know what it is to be poor, and nobody points out the racism of that statement. The fact is that whites face discrimination and prejudice in a variety of ways, yet if they so much as try to express their legitimate grievances they are branded as racist.
This is a great show to send to people under the subject heading "Feel the Bern." Remember, it's April Fool's Day.
Click here and look for the show dated 4-1-16.
Our show is aired live at 11 am replayed at ET 4pm Eastern and 4am Eastern.
Take a look at this video and then give it a big thumbs up!