Dr. Duke: How Jewish Insiders control politics and more on Oscar Boycott — Predicts possible upset in Iowa.
Dr. Duke started the show by discussing the Iowa caucuses and Trump's chances for getting off to a good start and carrying the momentum to other states. Dr. Slattery added an explanation of the differences between caucuses and primaries and both the obstacles and opportunities they present to insurgent candidates like Trump. Duke predicted a possible loss for Trump in the Iowa Caucus because of the nature of caucuses as compared to normal elections, Caucuses favor political insiders and professionals. Dr. Duke has a lot of political experience and intelligence who with very little money unseated a sitting Republican governor in Louisiana.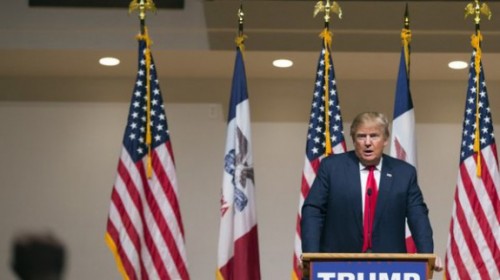 Then they moved on to the situation in Sweden in which migrant "children" (really gangs of teens and young men) have taken over the central train station in Stockholm, thieving and molesting women, and the entirely predictable violent response by a number of Swedish men. They analyzed this situation as a perfect example of Jewish elites employing a divide and conquer strategy by putting bugs into a jar, shaking it, and watching them fight. They applied the same analysis to the "white Oscars" controversy.
This is another great show full of information and insights that won't find anywhere else. Please share it widely.
Click here and look for the show dated 2-1-16.
Our show is aired live at 11 am replayed at ET 4pm Eastern and 4am Eastern