Dr Duke Interviews Anti-Zionist & Defender of White People, Patrick Little – Candidate for U.S. Senate in California!
Download
Today Dr. Duke and California Senatorial Candidate Patrick Little had a show ahead of his pivotal primary election on Tuesday, June 5. Over the past month Mr. Little has done an end-run around the mainstream media blackout by doing shows like this one, and now because his electoral support is surging the MSM can no long ignore him.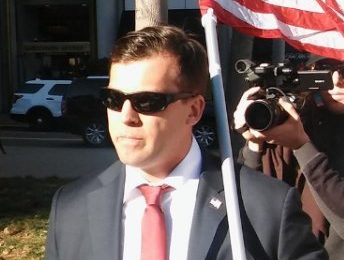 A good example is MSNBC, which can't believe how ungrateful he is to Jews for all the great things the do for white people.
Please share this show widely. And please keep us on the air and on-line. Please visit our contribution page or send your contribution to:
P.O. Box 188, Mandeville, LA 70470
Thank you.
Click here and look for the show dated 5-31-18.
Our show is aired live at 11 am replayed at ET 4pm Eastern
Check out this classic Duke video:
Here is Mark Collett's recent viral video:
Be sure to check out Mark's Twitter feed. And follow him while you're at it.