Dr Duke & Eric Striker – The Kangaroo Conviction of Jacob Goodwin – full speed to a Soviet America!
Download
Today Dr. Duke and Eric Striker had a lively conversation about the Kangaroo Kourt Konviction of Jacob Goodwin. Goodwin, a participant in the United the Right rally last August in Charlottesville, interceded when two violent blacks assaulted an older rally participant in an attempt to steal his flag. Goodwin and other forced DeAndre Harris off the man, whom he had just clubbed in the head. Goodwin now faces ten years in prison.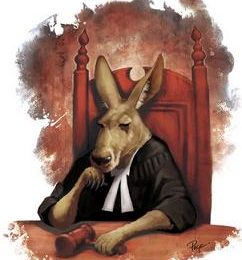 We have come to a point where all someone has to do is say "White supremacist," "neo-Nazi," or "KKK" and all your rights are taken away. They also talked about Prime Minister Bibi being challenged on Israel's nuclear weapons by Chris Cuomo.
This show is a powerful show. Please share it widely. And please keep us on the air and on-line. Please visit our contribution page or send your contribution to:
P.O. Box 188, Mandeville, LA 70470
Thank you.
Click here and look for the show dated 5-3-18.
Our show is aired live at 11 am replayed at ET 4pm Eastern
Hear Dr. Duke's Liftwaffe podcasts:
Here is Mark Collett's most recent video:
Be sure to check out Mark's Twitter feed. And follow him while you're at it.