Dr. Duke & Eric Striker – No Country for Fat White Men & Jewish Elite Declares Open War on America!
Today Dr. Duke and Daily Stormer journalist Eric Striker discussed the health and fitness crisis facing whites, and really all Americans. They gave sound, practical advice for how men and women can lose weight, keep it off, and gain muscle mass and tone.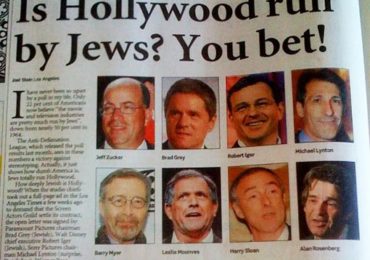 Then they went on to talk about the increasingly open hostility shown by the Jewish ruling elite towards the goyim and in particular towards European Americans. The questions is whether we will be roused from our stupor and reclaim our country and our heritage.
This is another lively show filled with information. Please share this show widely.
Please keep us on the air and on-line. Please visit our contribution page or send your contribution to:
P.O. Box 188, Mandeville, LA 70470
Thank you.
This is an entertaining and informative show that you will want to spread widely.
Click here and look for the show dated 10-05-17.
Our show is aired live at 11 am replayed at ET 4pm Eastern
This is a must watch video of David Duke's latest interview.
Here is Mark Collett's latest video: