Dr Duke & Dr Slattery Reveal the Naked Truth that Judaic Religion is the Ultimate Racist Supremacist Ideology on Earth!
Download
Today Dr. Duke and Dr. Slattery discussed the fundamental underlying issue of our era: that our society is dominated by a Jewish supremacist elite who sees its own tribal interests as diametrically opposed to the interests of the majority white population. Dr. Slattery brought up the example of Jordan Peterson, who claims 1) that Jews are smarter than everyone else and that explains their domination society, and 2) that we should be thankful that we have so many smart Jews in positions of power.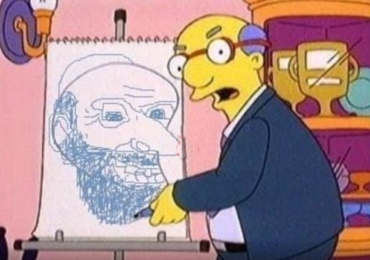 Professor Peterson knows full well that the bulk of the Jewish over-representation in academia is due to ethnic networking and discrimination against non-Jewish whites, yet he is too cowardly to say it publicly. Furthermore, regardless of their talent, it is obvious that the Jewish elite favors policies that are highly detrimental to non-Jewish white interests, such as large-scale immigration, and thus we should be alarmed, and not thankful, that Jews would dominate societies powerful institutions.
Please share it widely. And please keep us on the air and on-line. Please visit our contribution page or send your contribution to:
P.O. Box 188, Mandeville, LA 70470
Thank you.
Click here and look for the show dated 5-22-18.
Our show is aired live at 11 am replayed at ET 4pm Eastern
Hear Dr. Duke's Liftwaffe podcasts:
Here is Mark Collett's most recent video:
Be sure to check out Mark's Twitter feed. And follow him while you're at it.