Dr Duke & Dr Slattery on Why the Zio Deep State Jews So Hate Donald Trump for Attacking ZioMedia and Immigration!
Download
Today Dr. Duke and Dr. Slattery talk about high profile deep state media Jews like Bill Maher, Max Boot, Ben Shapiro, and Bill Kristol, and how their hatred of Donald Trump is really a reflection of their ruthless pursuit of their tribal interests.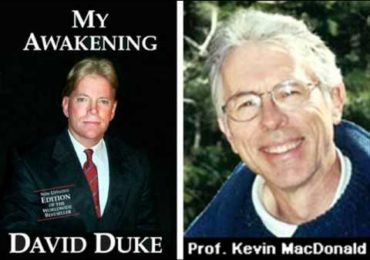 This is an interesting talk with the popular YouTuber Big Cat Kayla.
Please share this show widely. And please keep us on the air and on-line. Please visit our contribution page or send your contribution to:
P.O. Box 188, Mandeville, LA 70470
Thank you.
Click here and look for the show dated 7-3-18.
Our show is aired live at 11 am replayed at ET 4pm Eastern
Check out this recent Duke video:
Here is Mark Collett's recent viral video:
Be sure to check out Mark's Twitter feed. And follow him while you're at it.