Dr. Duke: Breaking the ZioChains on Hostage President Donald Trump & Why NFL Must Be Utterly Destroyed!
Today Dr. Duke welcomed the news that ESPN is considering dropping Monday Night Football due to slumping ratings. Dr. Duke has long called for a boycott of the NFL, dating back to the obscenely anti-white February 2016 Super Bowl halftime show featuring Beyonce's Black Panther-themed performance. Now the rest of America is catching up, demonstrating the potential economic power of an awakened white public.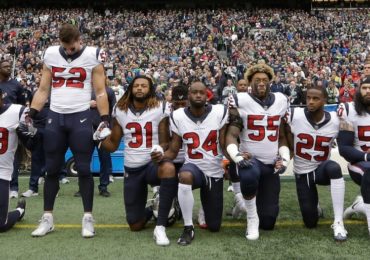 Dr. Duke also discussed the need to take President Trump back so he can Make America Great Again. In effect, our movement must Make America Make Trump Make America Great Again! (And let's Make Caitlin Bruce Again while we are at it!) Dr. Slattery joins the show with a call for banning athletic scholarships.
This is another powerful show filled with information. Please share this show widely.
Please keep us on the air and on-line. Please visit our contribution page or send your contribution to:
P.O. Box 188, Mandeville, LA 70470
Thank you.
This is an entertaining and informative show that you will want to spread widely.
Click here and look for the show dated 10-31-17.
Our show is aired live at 11 am replayed at ET 4pm Eastern
This is a must watch video of David Duke's latest interview.
Here is Mark Collett's latest video: