Download
Today Dr. Duke and Attorney Don Advo looked at the role of Saudi Arabia as an Israeli ally and a pawn of global Zionist power. Saudi Arabia has played a very nefarious role in the world in terms of supporting terrorism and spreading radical Islamic ideology, not just in the Middle East but into the Muslim populations in Europe and America. And yet it is such a favored "ally" of the United States that it will be the first destination of President Trump on his first overseas trip, even before greatest ally ever Israel.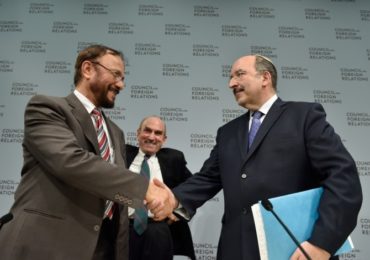 Retired Saudi ​general, Anwar ​I​sh​q​i​ (left) ​and former Israeli ambassador Dore Gold​ shake hands ​at a Council on Foreign Relations event​ in June 2015, where signs of rapprochement in Saudi-Israeli relations were first revealed. Eliot Abrams is grinning in the background.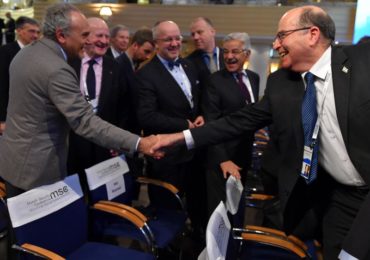 Israeli Defense Minister Yaalon shakes hands with former Saudi intelligence chief, Turki al-Faisal.
Of course, Saudi Arabia should be looked at as a branch office of World Zionism. Far from being one of the "enemies" that surrounds Israel, Saudi Arabia has been an increasingly open junior partner to Israel in Israel's quest for regional, and ultimately global, hegemony. Dr. Slattery also joined the show.
This is a great show that you won't want to miss. Please share it widely.
Please send a contribution to keep us on the air.
Click here and look for the show dated 5-17-17.
Our show is aired live at 11 am replayed at ET 4pm Eastern and 4am Eastern.