Today Dr. Duke welcomed the victory by Roy Moore over Luther Strange in the Alabama Republican primary to finish the term for the seat vacated by Attorney General Jeff Sessions. While Trump travelled to Alabama to campaign for Strange, who is favored by Mitch McConnell and the Republican establishment, Roy Moore actually is much more in tune with the issues championed by candidate Donald Trump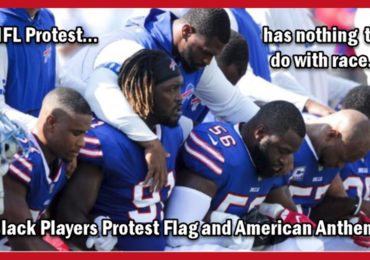 He also continued the discussion of the NFL controversy with Attorney Don Advo. They talked about the legacy of slavery in America. While slavery is a horrible institution that plagued mankind throughout history and around, black Americans today have actually benefited greatly from the fact that their ancestors were brought to this country, and in fact the lives of slaves in the antebellum South were in general far longer, healthier, and more reproductive than those of Africans in Africa during the same period of time.
This is another lively show filled with information. Please share this show widely.
Please keep us on the air and on-line. Please visit our contribution page or send your contribution to:
P.O. Box 188, Mandeville, LA 70470
Thank you.
This is an entertaining and informative show that you will want to spread widely.
Click here and look for the show dated 9-27-17.
Our show is aired live at 11 am replayed at ET 4pm Eastern
This is a must watch video of David Duke's latest interview.
Here is Mark Collett's latest video: