Dr Duke & Andy Hitchcock: Putin Condemned as Anti-Semite for Exposing Jewish Role in anti-Russian Fake News & Exposes Zio Interference in Politics!
Today Dr. Duke and British author Andrew Hitchcock had a discussion about recent comments by Vladimir Putin in an interview with Megyn Kelly in which he said that the "Russians" who allegedly "hacked" the American elections may have been Jews with dual citizenship. Dr. Duke played the audio of the interview along with other audio to demonstrate the massive hypocrisy and double standards of the Zio media.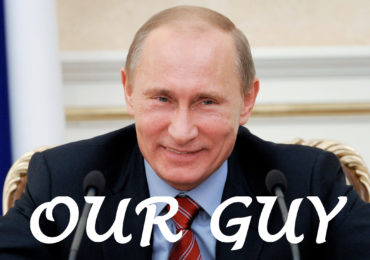 They also discussed the Jewish establishments role in overthrowing and murdering Libyan leader Qaddafi, promoting the civil war in Syria, and pursuing confrontation with Russia.
This show is a powerful show. Please share it widely. And please keep us on the air and on-line. Please visit our contribution page or send your contribution to:
P.O. Box 188, Mandeville, LA 70470
Thank you.
Click here and look for the show dated 3-12-18.
Our show is aired live at 11 am replayed at ET 4pm Eastern
See Dr. Duke's Purim Exposed videos:
If you have any problems viewing these videos, then please see them on our own video site, which does not require any log in, Dare to Think Free.
Here is Mark Collett's most recent video:
Be sure to check out Mark's Twitter feed. And follow him while you're at it.